Featured solutions
We contribute towards a low carbon future, providing solutions in renewables, clean energy, decarbonisation and environmental infrastructure.
Keppel Infrastructure @ Changi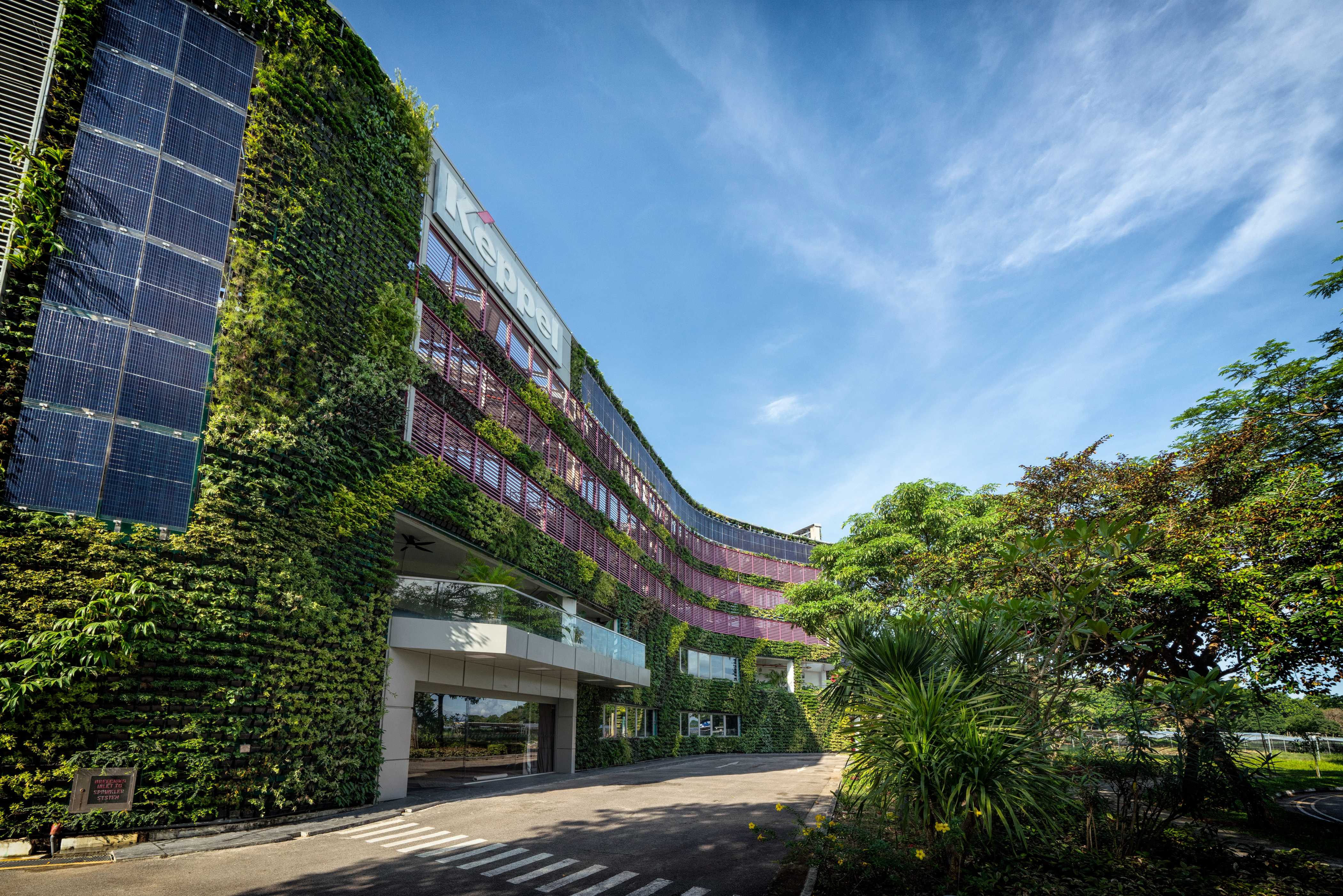 The Keppel Infrastructure @ Changi building, which houses an intelligent operations control centre and energy transition innovation centre, is the first building Green Mark Platinum Positive Energy (GM: 2021) in Singapore, under the new and more stringent scheme.
The new requirements for the Green Mark Platinum Positive Energy buildings include having at least 115% of their energy consumption, including plug load, supplied from onsite renewable sources.
Over 4,000 square metres of photovoltaics (PV) were installed on the rooftop and building façade, which is expected to yield about 600,000 kWh/year of renewable energy, more than double of the building's consumption. This is equivalent to at least 245 tonnes of CO2 emission per year and carbon sequestration capacity of more than 7,000 new trees planted.
Keppel Infrastructure @ Changi, annexed to Keppel DHCS's Changi District Cooling Systems Plant, was retrofitted to upgrades its air conditioning and mechanical ventilation system. Smart sensors, LED lights, electric vehicle charging infrastructure were also installed. The building is also fitted with water-efficient fittings to reduce potable water usage and can harvest rainwater for irrigation. In addition, the internal fit-outs, road kerbs, wheel stoppers and waterproofing system were constructed using sustainable materials and products.
The building also features over 910 square metres of vertical greenery, which reduces the urban heat island effect, improves the performance of the indoor environment and also enhances the health and mental wellbeing of occupants.
Investing in renewable wind energy
With the expected increase in demand for renewable energy as the world journeys towards its net zero goal, Keppel has invested in onshore and offshore wind portfolios, as part of its focus on making sustainability its business and contributing to the global efforts to combat climate change.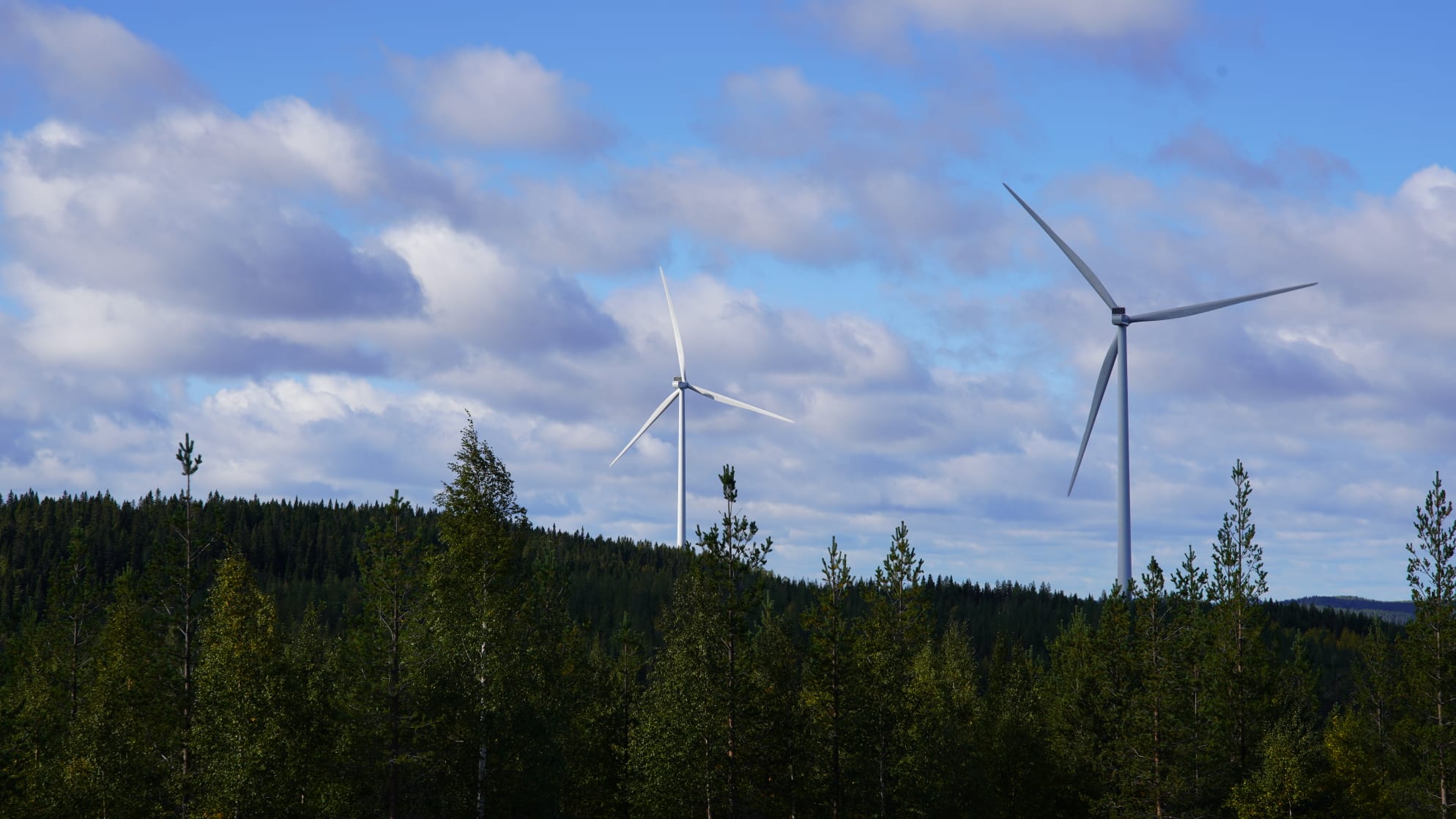 European Onshore Wind Energy Portfolio
Keppel Corporation and Keppel Infrastructure Trust (KIT) have jointly acquired a minority stake in a portfolio of existing and pipeline onshore wind energy assets across Norway, Sweden and the United Kingdom sponsored by Fred. Olsen Renewables AS.
The wind farms are located in Lista, Norway, as well as Fäbodliden and Högaliden, Sweden, with a total power generation capacity of 258 MW.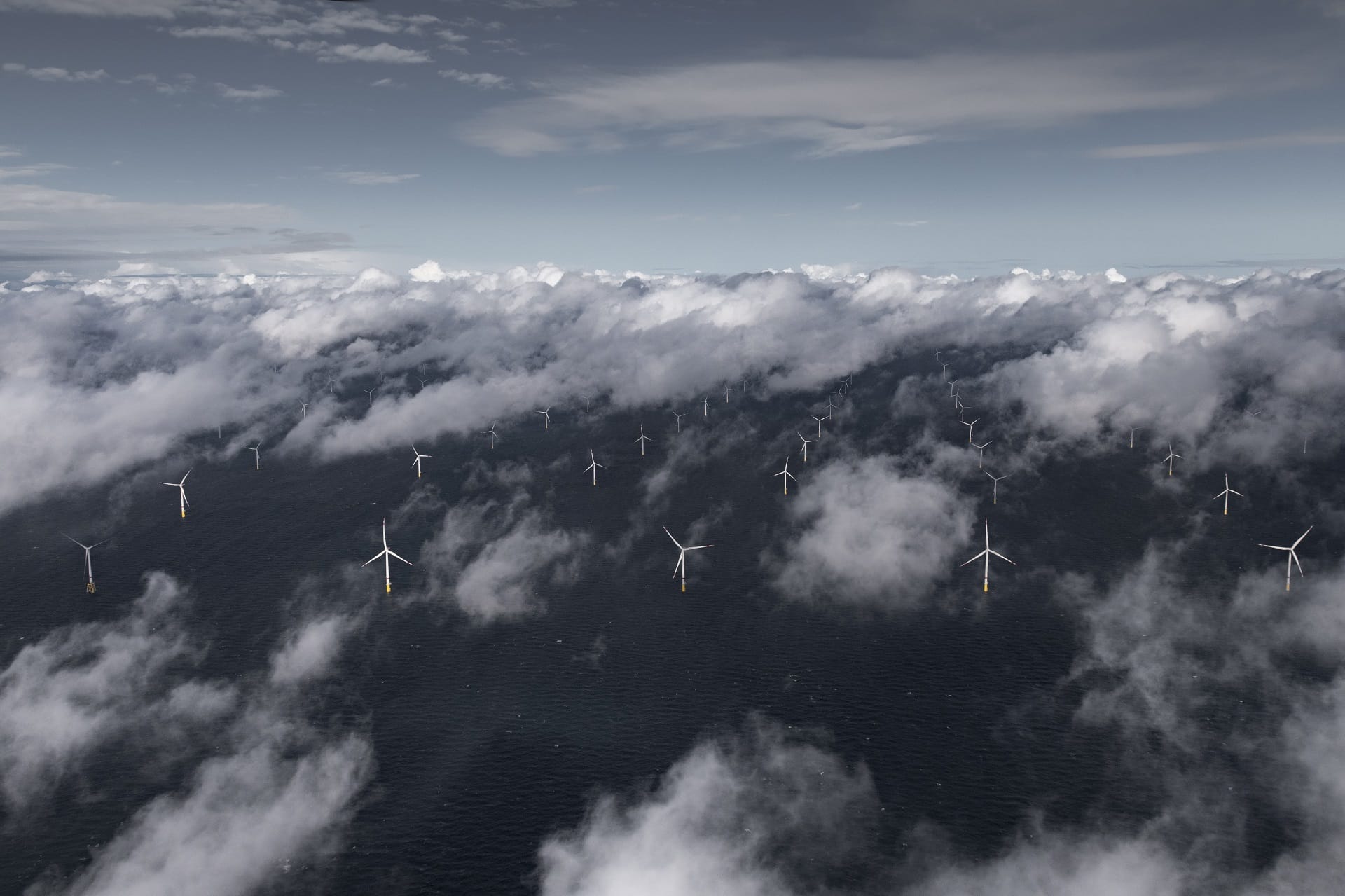 German Offshore Wind Farm
Keppel Corporation and KIT jointly invested to acquire a minority stake in Borkum Riffgrund 2 (BKR2), an offshore wind farm in off the coast of Lower Saxony in the North Sea, Germany.
Fully operational since 2019, BKR2 has an operating capacity of approximately 465 MW and is located 59km off the coast of Lower Saxony in the North Sea, Germany, which is an area with high wind availability.
Laos-Thailand-Malaysia Singapore Power Integration Project
The Lao PDR-Thailand-Malaysia-Singapore Power Integration Project (LTMS-PIP), which imports up to 100 megawatts (MW) of renewable hydropower from Lao PDR to Singapore via Thailand and Malaysia using existing interconnections, commenced in June 2022. The LTMS-PIP serves as a pathfinder to advance cross border power trade in Southeast Asia, and is a historic milestone as the first multilateral cross-border electricity trade involving four ASEAN countries, and the first renewable energy import into Singapore.
As part of the LTMS-PIP, we have signed an initial two-year power purchase agreement with Electricite du Laos following the announcement of the signing of an exclusive framework agreement in September 2021. Keppel Electric is also the first entity to be issued an electricity importer licence by the Energy Market Authority.
The LTMS-PIP will benefit all four countries by facilitating the development of a regional market for electricity trading, promoting investments, and enhancing regional electricity supply security and cost-competitiveness. This would help to drive the development and deployment of low carbon energy solutions in the region.